Annual Retreat Information
20th Annual APMA Retreat: October 20-21, 2022 – San Diego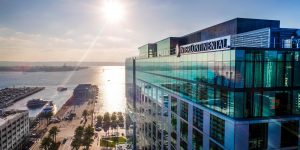 Please join us for the 20th Annual APMA Retreat! We are looking forward to seeing you at the 2022 APMA Retreat that will be held at the InterContinental Hotel in San Diego. A beautiful waterfront property, InterContinental San Diego offers exquisite guest rooms featuring upscale amenities and breathtaking views. Located minutes from Petco Park, the San Diego Gaslamp and the San Diego International Airport.
Printable Brochure: 2022 APMA Retreat Brochure web
Thank you 2022 Retreat Sponsors! 2022 APMA Retreat Sponsors
Event Agenda:
Thursday, October 20, 2022
9:00 AM – 12:00 PM: Sessions
12:00 PM: Lunch
1:00 PM – 5:00 PM: Sessions
5:30 PM – 7 PM: Networking Reception
Friday, October 21, 2022

8:00 AM: Breakfast
8:30 AM – 10:00 AM: Session
Hotel Reservations:
Our negotiated room rate at the InterContinental is $259/night and is valid until September 26, 2022. The hotel agreed to waive the resort fee for APMA participants ($30/day savings). To make your hotel reservation, please call 1-800-439-4745 and mention APMA group rate.