2021 APMA Retreat
2022 Retreat
September 23 & 24, 2022
InterContinental Hotel ~ San Diego, CA
The Agricultural Personnel Management Association held the 2022 Retreat September 23 and 24 in San Diego. The goal of the event is to bring industry leaders and stakeholders together to discuss key issues impacting employers. Moderators lead the interactive discussions during the event.
Topics will be announced this summer.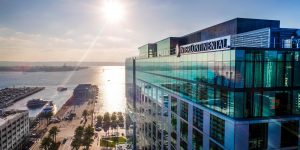 Registration:

The registration for this event will open soon.
Please click here for 2021 Retreat Online Conference Registration
Hotel:
Our negotiated room rate at the InterContinental is $259/night and is valid until September 1, 2022. The hotel agreed to waive the resort fee for APMA participants ($30/day savings). To make your hotel reservation, please call 1-800-439-4745 and mention APMA group rate.
Sponsorships:
THANK YOU SPONSORS of the 2021 APMA Retreat!
Please click her to view 2021 Retreat Sponsor Recognition Flyer