2021 APMA Retreat
2022 Retreat
October 20 & 21, 2022
InterContinental Hotel ~ San Diego, CA
The Agricultural Personnel Management Association will hold its 20th Annual Retreat on October 20 and 21, 2022 at the beautiful ocean front InterContinental Hotel in San Diego. The goal of the event is to bring industry leaders and stakeholders together to discuss key issues impacting employers. Moderators lead the interactive discussions during the event.
Brochure:
Please click here view it online or download the printable version: 2022 APMA Retreat Brochure web
Schedule:

Thursday, October 20, 2022: 9 AM – 5 PM Sessions; 5:30 PM – 7 PM Reception
Friday, October 21, 2022: 8 AM – 10 AM Breakfast and Closing Session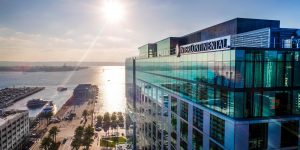 Registration:
Early bird rate is $250/person for APMA members and is valid through July 1, 2022. Registration after 7/1/2022 will be $300/person for APMA members.
Please click here for 2022 Retreat Online Conference Registration
Hotel:
Our negotiated room rate at the InterContinental is $259/night and is valid until September 26, 2022. The hotel agreed to waive the resort fee for APMA participants ($30/day savings). To make your hotel reservation, please call 1-800-439-4745 and mention APMA group rate. You can also reserve your room online: https://book.passkey.com/go/apmameeting
Sponsorships:
Please click here to download 2022 Retreat Sponsorship Form: Retreat sponsorship form 2022
THANK YOU SPONSORS of the 2022 APMA Retreat!
Please click her to view 2022 APMA Retreat Sponsors